Bacon – salty smokey pork with attitude.   I love Bacon.  I eat it 5 days a week and when I'm feeling extra cocky go for 6.
So besides just eating it hot out of the pan, here are some bacon recipes/images guaranteed to kick  your love of bacon to a higher level:
Forget the flowers, I want a Bacon Bouquet for Mother's Day
If Star Wars wasn't cool enough
Is that a whale or an appetizer?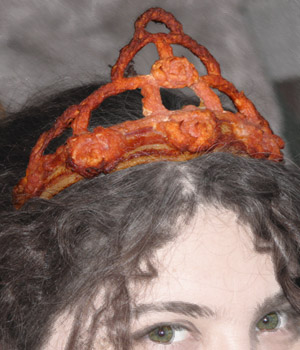 A crown made of bacon glory